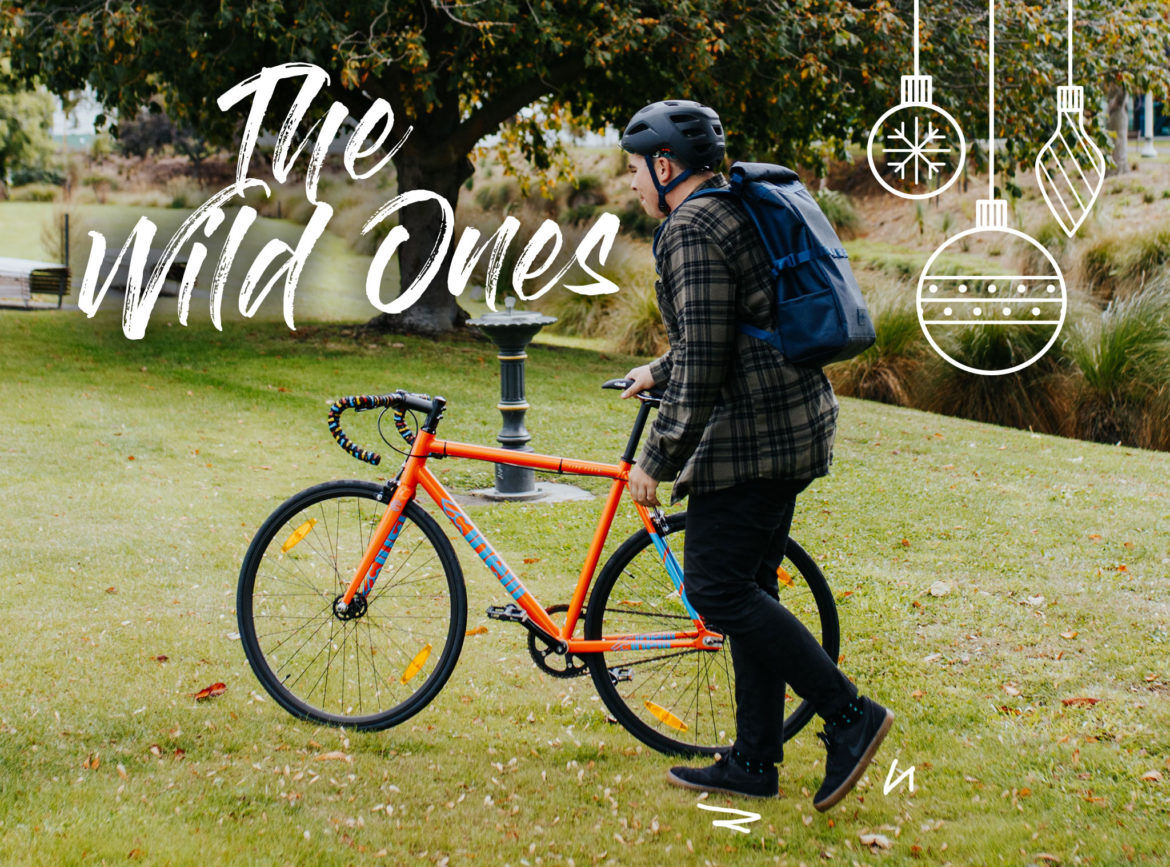 Skids on the pavement or home made dirt jumps in the backyard, there's a Wild One in all of us.
All Products, Clothing, SALE

The HJ015 ain't no preppy boy Oxford. Made from high-quality 100% cotton it'll take you to work across town and over to the pub hopefully in that order. Front breast pocket (open) and backside interior pocket (zippered) are ready to hold your stuff; reinforced elbow sleeves double your durability. And while we wanted to make this a surprise we've got to tell you: the garment's custom Hjul print is created with reflective paint as we really want to help get you around safely at night and in the wee morning hours.
40% off the HJUL outerwear Summer collection
Lets face it, most boys won't quite get around to updating their summer wardrobe before XMAS. On top of that, the way he rides is wearing the clothes out. Thankfully we've got a great deal for smart casual wear that's suitable on the bike and not out of place when he's away from it. Great details like 100% cotton, double layered, reflective components and zip pockets.
$20 off helmets
Any Wild One needs a good helmet. $20 bucks off means your giftee keeps their brains protected on those wild adventures. (excl. the thousand range)