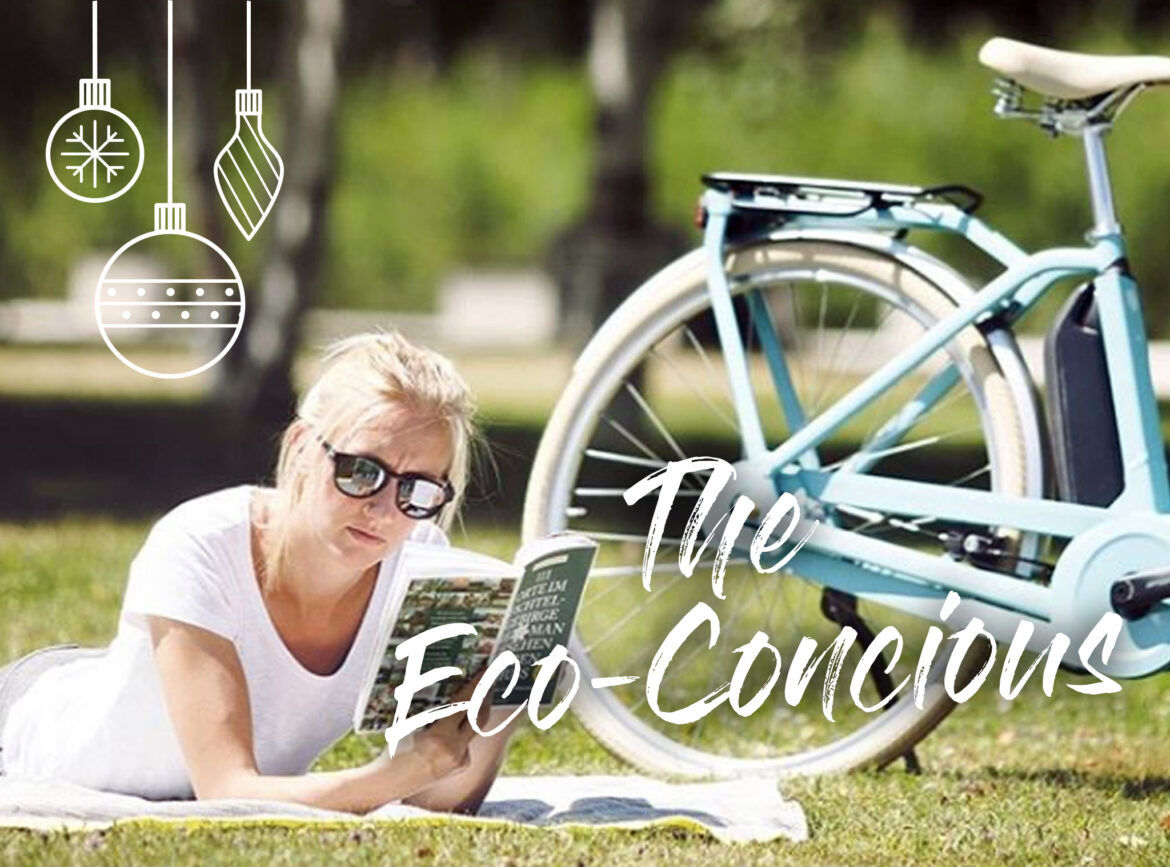 Give gifts that help friends help the factory workers and the eco-system.
$26 off Premium Bike service vouchers. Normally $125, now $99
For that someone who loves to ride their bike a lot, help them get back to a spick and span bike that feels like they just got it yesterday. Maintaining an old bike that runs well rather than getting a new one goes a long way to show you care about someone and the planet.
Send us an email to purchase your voucher.
Bike Rental: 1st Day 30% OFF. Additional days 10% off
Gifting experiences are the best zero-waste gifts. Get the XMAS Special E-Bike 1 Day rental voucher and save 30% off the regular price. Experience all the pleasures of cycling with none of the pain. An ideal gift for someone to join a planned outing or someone who needs the extra push to get on their bike!
Send us an email to purchase your voucher.
All Products, Clothing

A simple, non-gendered, hi-vis on and off bike accessory. - reflective detail on heels - arch support - anti-microbial - moisture-wicking - extra toe + heel reinforcement - 34% Coolplus, 32% Nylon, 31% Protimo, 3% Lycra - size US 8.5 (one size only)

These socks do NOT come with packaging. tBab requested NO plastic from the factory - typically products each are wrapped individually with plastic to protect them during transport/handling. This means you get them wrapped in paper/fabric, something Gemma has lying around the studio.

CARE/ Please care for these like you would any special garment. Socks can be cold washed in a machine with like colours. Do NOT dry in a dryer, only line dry. Do NOT use stain remover near the reflective - this part of the sock is precious - and strong stain removers can deteriorate glues used in the reflective vinyl. And don't walk in mud like I did if you want them to stay lovely.

Oh and, please don't ride like a wanker in these (or any socks..) be respectful, because you're highly visible.

$

35.00
$10 off tbab socks
Is it even Xmas without gifting a pair of socks? tBaB socks are simple, non-gendered, hi-vis on and off bike accessory. Socks come without packaging from an NBCU Official Factory Approval for ethical conduct factory for those gifting consciously this year.
Components, Hub Dynamos, Lights

The SP 8-series hub dynamo incorporates the best technological advancements in the field, making optimal hub dynamos a reality.

Under its discrete and lightweight shell, this intelligent design is tempered with structural performance. It's smooth oval shape provides balance while attaining an unprecedented weight only 350g.

Used with our range of Busch & Muller products, attain amazingly bright and functional bike lighting performance, powered just by riding!

$

239.00 –

$

279.00

Components, Lights

With its brand new state of the art optics, the IQ-X from Busch + Müller has made it possible for the first time ever to break the 100 Lux barrier for Dynamo Headlights. As if this were not enough, this high-end headlight emits an extensively wide beam pattern that is superbly even, bright and wide. Paired to this technology comes an attractive design. The quality CNC alloy housing doubles as a heat sink, and is available in black or silver. Side visibility is ensured through light emitting via the lateral slits in the housing. The easy-to-use switch is embedded in a ring of blue light at the rear of the housing.

Sensor controlled Day Ride Light, stand light, and a flexible multi-joint bracket including integrated cable guide are standard features on this top class light. - Lumotec Series - 100 Lux - Extensive light field - Daytime running light - Light at close range - Sensor automatic - Standlight - Switch ON/OFF - Made in Germany

$

230.00

Components, Lights

Equipped with LineTec optics that create a corona of light from one high power LED around a central reflector. Very distinctive due to its "spatial" shape, it offers other traffic participants more perspective, allowing them to judge your position better. That makes you safer. - LineTec - Standlight - Approved by German road traffic regulations - Mudguard assembly - LED-Rear-Light - Integrated Reflector - Made in Germany

$

59.00
Free wheelbuilding and installation worth $100
Not your grandpa's friction dynamo. Shutter Precision Dynamo hubs are state-of-the-art, enabling smooth spinning, low drag power output in a lightweight hub body. Never use disposable or rare metal batteries to power lights or devices while on the bike ever again. Get free wheel-building and installation service with this purchase worth a $100.