Thousand Gloves Bullitt Bike
or 6 weekly interest free payments of NZD $8.33 with
Or 10 Interest free payments from
$5.00
with
What's this?
Built for the ride, but technically understated, our vintage-styled cycling gloves offer a comfortable fit and essential cushioning for the road ahead.
• Cowhide leather
• Perforated surface for breathability
• 1960-1970's inspired design
• Padded palm for added comfort
• Metal snap fastener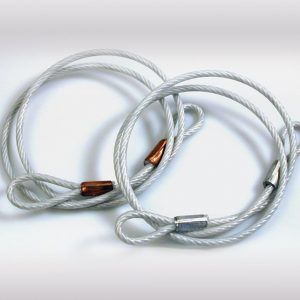 All Products, Bike Accessories, Locks
A strong theft deterrent, this 1.5m wire bike lock is made of stainless steel wire (6 mm), with ends made into loops using an aluminium. alloy or copper fitting. You need powerful pliers to cut this wire. Remember, theft of most bicycles happen when a bicycle isn't secured properly.
Put the wire around something like a fence or a lamppost. Take one end of the wire and put it through the other. Lock this end on to your normal lock. Now your bicycle is safe, and the length of the wire makes daily handling easy.
$

64.00