WELCOME TO ACTION BICYCLE CLUB
Action Bicycle Club is a way to experience the wonder of everyday cycling. At our store, we offer the best in city, adventure, electric and cargo bikes as well as curating a range of functional and fashionable bike apparel and accessories. We also help people get back on the road through our bike servicing workshop and provide visitors the best way to discover Christchurch through our bike rental. As a business with social purpose, we involve our community by creating projects and events that engage with people in an axis of artistic design and liveable communities.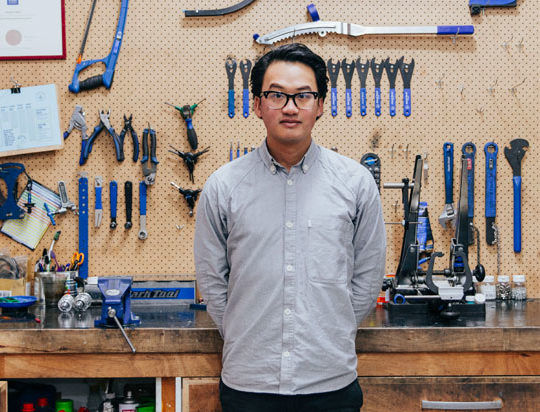 Ken Ching
Bicycle Nut
Ken has been working with bicycles from the start of his working life some 18 years ago. Bikes have taken him around the world from Singapore to Europe, America, China and now New Zealand. Ken entered the bike industry by working with his father's electric bicycle brand and manufacturing company. A predominately everyday rider he has also done some exceptional long-distance touring. From a basic puncture repair to building the bike of your dreams, Ken will go out of his way to make sure your two wheels are rolling as you expect them to be.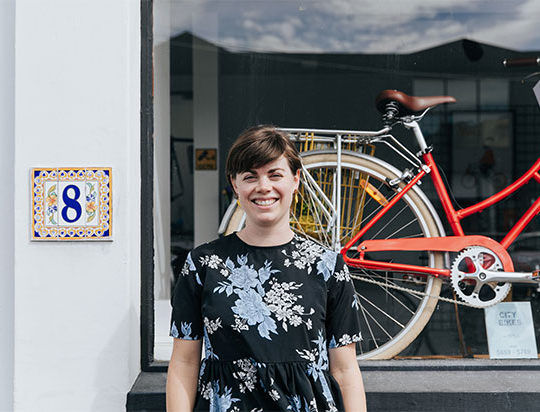 Charlotte Bebbington
Creative Wheel
Charlotte has a background in Graphic Design and loves all this visual. She fell in love with riding a bike while living in Shanghai; where she discovered simple city bikes, en-mass and a little cycle planning was such a driver in building connected communities and a liveable city. The after-effects of the Christchurch earthquakes fuelled a desire for Charlotte to put her creative juices to use and give back to the city she grew up. Charlotte is the brain behind the stores' aesthetics, aiming to make a place accessible to all types of bike riders.
We believe it's our duty to treat mother nature with the utmost respect and care. In order to combat the climate crisis, we must lead the way and inspire others to take up their environmental responsibilities and in doing so life will be richer. Stay tuned to our social media and website to follow our progress and achievements around becoming role-models around bikes and sustainability and say hello if we can help you achieve your sustainability goals!