Basil: Memories Bottle Basket
or 6 weekly interest free payments of NZD $8.33 with
Or 10 Interest free payments from
$5.00
with
What's this?
Basil Memories-Bottle Basket, rear carrier bike basket. This milkbottles-shape, steel, wire, removable basket uses safe double hooks for suspension on the side of your rear carrier. A handle with nylon grip helps with your shopping trips.
Size: 24 x 33 x 33 cm
Additional information
| | |
| --- | --- |
| Colour | Black, Green, Pink, Red, Yellow |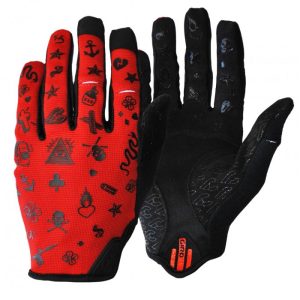 All Products, Bike Accessories, Gloves, Clothing
MIKE GIANT GIRO DND GLOVE RED Collaboration with Mike Giant for the Cinelli Art Program. Master of black and white, and representational leading figure of the mid-1990s underground movement in San Francisco, Giant is internationally known for his graffiti, his skateboards, his tattoos and the immaculate precision of his graphics. For the years he has been working on an ongoing collaboration with Cinelli which has included catalogue cover art, posters, handlebar tape and Cinelli RAM Mike Giant Edition. DND GLOVE - More riders are asking for a simple, durable glove that's made to handle anything from aggressive trail riding to late-night alley cat action. The DND™ (Down And Dirty) is all about the essentials – fit, durability, and control - and built to be affordable and long-wearing. It offers a supple feel at the bars thanks to the Super Fit™ engineered AX Suede™ palm that eliminates excess material and bunching, with a breathable, 4-way stretch upper for maximum comfort. Available in sizes S – XL.
$

99.00