SimWorks: On the Road Rear Carrier
SimWorks: On the Road Rear Carrier
or 6 weekly interest free payments of NZD $58.16 with
The good thing about a bicycle is that you can go shopping or touring anytime you want. To expand on the idea we created a carrier.
The On The Road carrier is crafted from chromium molybdenum steel tubing, which is a necessity for a touring carrier as it's very durable, light and able to be repaired by re-welding. Nitto's craftsmanship has produced 'a shape with less pipes', with the main frame for the On The Road carrier made using only one CrMo tube. The Black carrier is pretreated with nickel plating and then electro deposition coated, so it won't corrode even when the paint is completely removed while the chrome plate is easy to paint over.
Material: CrMo Steel Tube
Weight: Avg.775g
Additional Load: 10kg
Color: Chrome Plated & Black
SimWorks develops products for the bicycle rider's lifestyle, creates the shape for their needs and supports all the craftsmen who produce excellence in the world.
By focusing on "hand-made" & "custom-order-made" products, they can propose ideas that no one has never seen before, keeping vital communications between end users, dealers, and producers.
Through "craftsmanship" and "riding a bicycle", SimWorks are always looking for fellowship who share in their vision and expand it to the world. Visit the Simworks website for more information.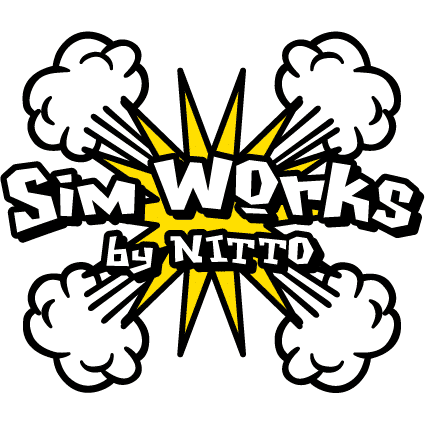 SimWorks has started taking an action to change the system against the trend of mass production. Our goal is to give their clients the highest quality of product! We think it is necessary in order to guide the next generation. This is what we stand for and this is our passion we'd like to share with you.